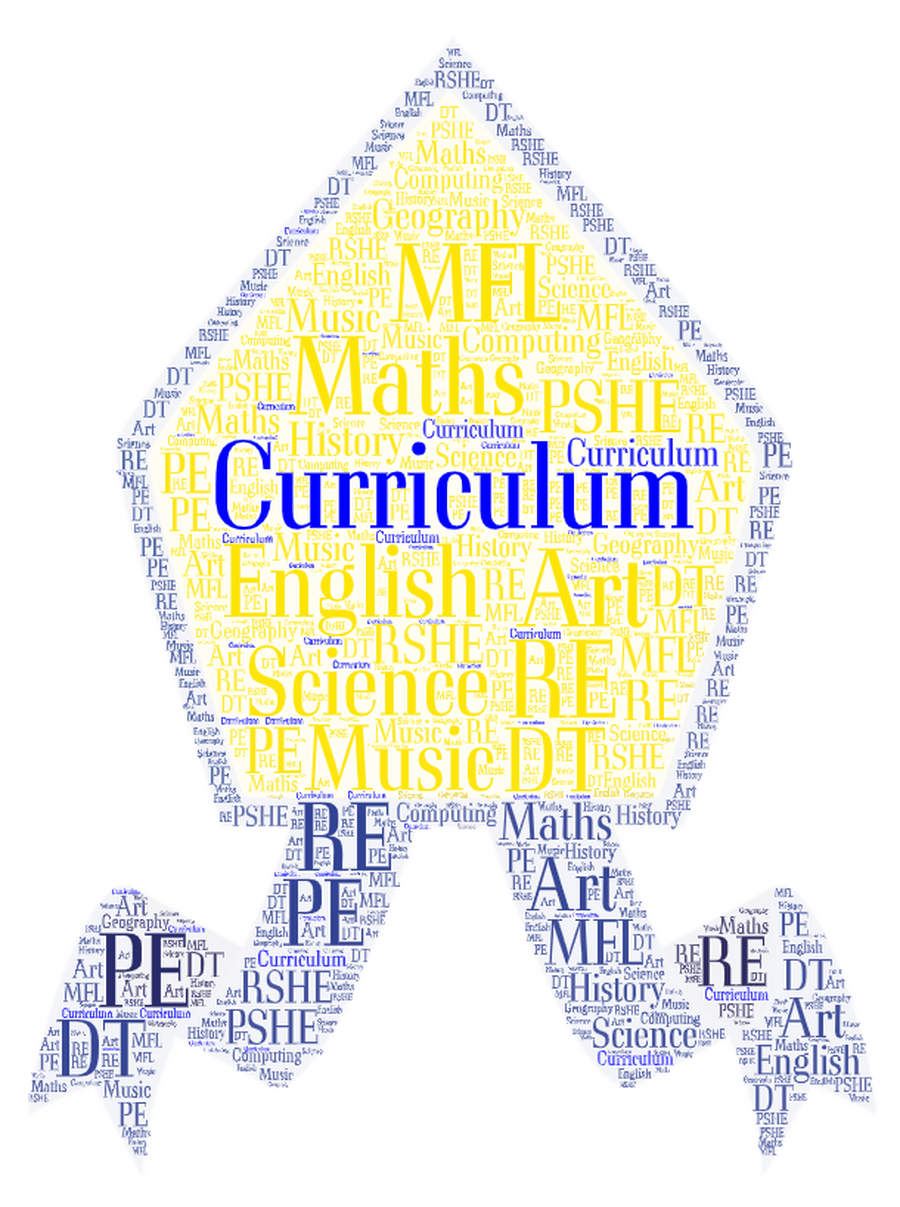 The curriculum of the school is based upon the New National Curriculum (2014) in conjunction with our RE scheme Come and See'. We ensure our curriculum is broad and balanced as we know that engagement and variety are the key to successful learning. It consists of the core subjects – RE, English, Mathematics and Science – and foundation subjects – History, Geography, Design Technology Computing, Music, Art, and Physical Education. As part of 'Come and See' we teach one week per term about other faiths which include Judaism, Islam and Hinduism. We are committed to ensuring that we prepare our children for life in modern Britain and part of this is achieved through our stimulating and thought-provoking curriculum.
Outdoor learning is a particular feature of our school which we are very proud of! We are blessed to be located in a stunning and inspirational environment and we strive to capitalise on this for the benefit of our children whenever possible; whether this be by facilitating team building games on our field or encouraging children to write a prayer whilst looking at the breath-taking landscape. In the summer of 2014 we successfully secured a grant of £10k from the National Lottery 'Awards for All' which was spent on our woodland area. This area is now ideal for weekly Forest Schools sessions as it is equipped with den building equipment, a swing, a large wooden shelter, sunken fire pit, log seating and an enormous storytelling chair! The children are so enthused by this development and through our carefully planned curriculum they have the opportunity to develop their learning in such a motivational setting.
In the Early Years Foundation Stage (EYFS), a cross-curricular thematic approach is used to ensure that children gain vital skills in English and Mathematics, together with knowledge of the world around them including technologies and modern Britain. The curriculum is delivered through highly motivating indoor and outdoor learning activities.
As this is a Catholic school, Religious Education is central to all subjects and to all aspects of our daily lives. The curriculum is designed so that each child is able to work at their own level in each subject according to their developmental stage.
At St. Peter's we aim to get the best for and from each individual child in all learning experiences. Through the curriculum we try to nurture the spiritual, moral, academic, pastoral, social, physical and aesthetic development of every child so that each may reach his or her full potential.
Over the last 2 years we have introduced a more thematic whole school approach to the curriculum by planning topics as a staff right from Reception to Year 6. These have included...'Heroes and Villains, 'Blast off into space'…'Festivals', 'Authors' and 'Changes' The children have responded with real enthusiasm to these topics and each one has included a 'Wow' experience such as a cinema trip, a planetarium in school or a famous poet workshop day.
Curriculum information is shared with parents through our website – each class has their topic web on their page, as well as the topic web being sent home. We strive to support parents in their role as the first educator of their children through the sharing of teaching and learning strategies.
Curriculum Maps
(Last Cycle - 2021/22)
(Next Cycle - 2025/26)

(Current - 2022/23)

(Last Cycle - 2019/20)
(Next Cycle - 2023/24)

(Last Cycle - 2020/21)
(Next Cycle - 2024/25)


Topic Grids
Changes

Heroes & Villains

Houses & Homes

Here I Am

Let's Explore!

God's Wonderful World

Food Glorious Food

Cracking Contraptions & Inventions

Class 3

Class 4 - Year 4

Class 4 - Year 5

Rainforests

People Past & Present

Class 1

Class 2

Class 3

Class 4

Class 5

Games & Sports

(No plans due to Covid-19)

Let's go on Safari

Class 2

Class 4

Class 5