Sports Day 2016

What a superb Sports Day we had last week – even if it was as muddy as Glastonbury at times! Thank you for being such a brilliant crowd; the children thrived on your support. Thank you also to Miss Lynch for her superb organisation but most of all well done to the children who showed passion, determination and perseverance throughout the event! Congratulations to the new team champions – MATTHEW!
Even Bertie Bee joined us and Thank you to the 3 All Saints work experience students.
Sports Day 2013
Congratulations to our winning team!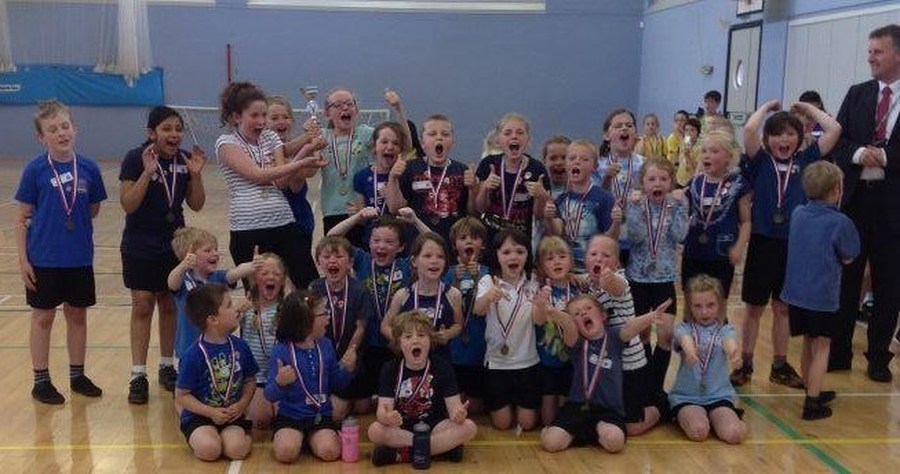 A fantastic day was enjoyed by all! A massive thank you to All Saints High School for allowing us to use their wonderful sports hall once again.
Here are our teams..
Matthew, Mark, Luke and John
The events were as follows;
Running Race
Egg and Spoon Race
Obstacle Race (KS1 - bean bag balance, KS2 - bean bag balance whilst running through hoop)
Adults race (males and females)
Staff race
Toddler race