The Rossendale School Sports competition calendar provides an opportunity for many young people to participate in competitive school sport. The calendar provides grass route competition with a performance pathway to county level competitions through the Lancashire School Games. Each competition provides an exit route with links to local clubs, NGB's and a talent ID programme in place. Selected competitions have a 'cultural' element to them, with opening and closing ceremonies.
To keep up to date on our most recent sporting achievements, please see out Facebook page.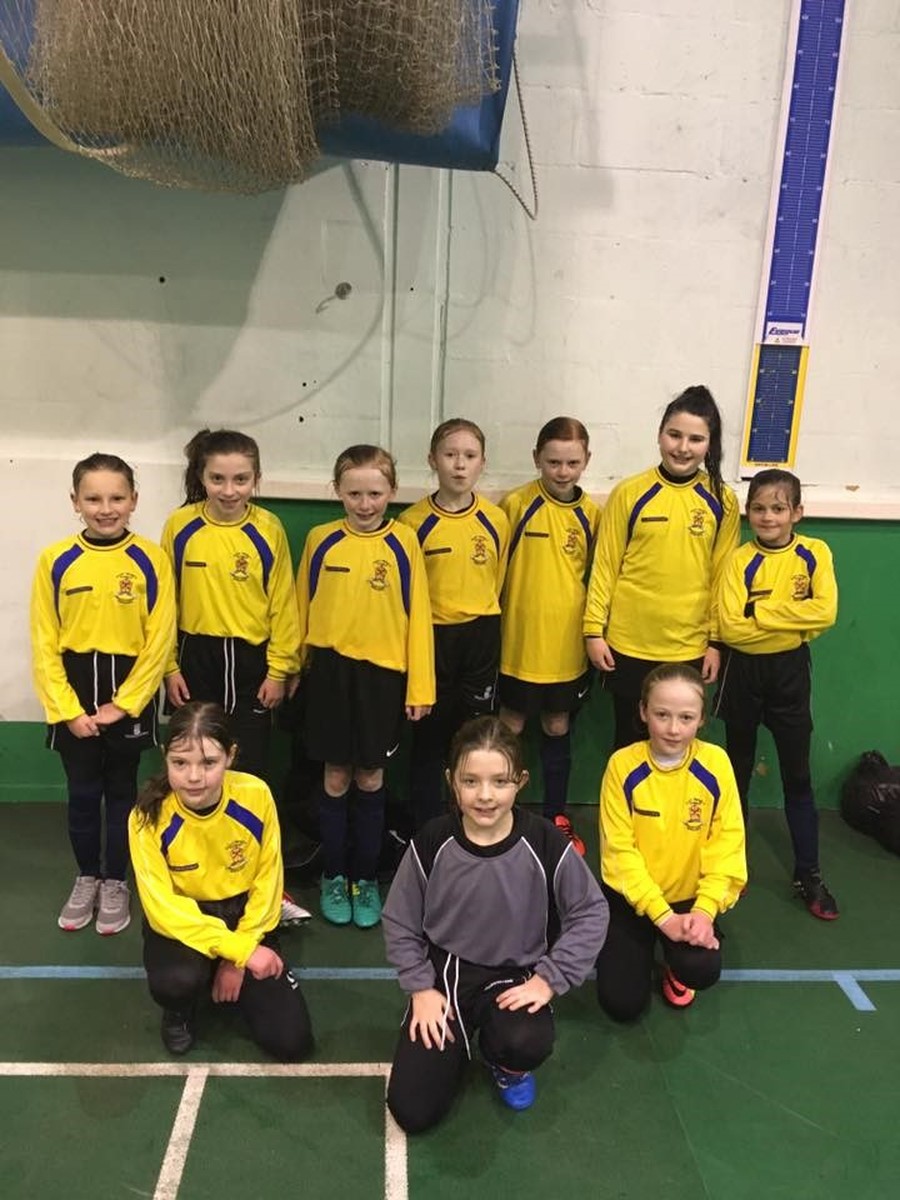 Small school athletics competition heat 6.3.17
St Peter's were winners!!!
First were the running events. Mikayla, Kate, Violet and Fern won the first obstacle relay event. Stanley, Mason, Tyler and William came second in the same event. First and second for St Peters on the first event.
The second event was running 2 laps. Girls got second this time(Gracie and Millie). The boys, Henry and Hayden came last because of a bad fall for Hayden. He was brave and still finished the race though. Good for us, it is about taking part.
Third event was running again but 4 laps. Violet and Fern raced in this event and we came first. The boys also came first like the girls thanks to Mason and Tyler. At this point I was thinking 'we're doing really well'.
The Fourth event was the relay race, Grace, Mikayla, Kate and Millie for the girls and they came second and the boys Hayden, Henry, Stanley and William came third.
Next, the girls and the boys had to do the field events, throwing and jumping. They took part in speed bounce, triple jump, standing long jump, chest throw, javelin and a reach jump. After competing, lot of the team said they thought they were going into the final. Guess what we did!!! In the whole event we came first.
By Demi B
Lancashire Cross Country Finals
Well done to Daisie Young and Spencer Ashworth who were chosen to represent Rossendale in the East Lancashire Cross Country Finals at Townley Park (27.06.16).
Daisie achieved 7th place out of 78 girls.
Spencer achieved 65th place out of 98 boys.
Overall Our Rossendale girls came 2nd and Rossendale boys came 4th out of all the districts in East Lancashire. Super achievement!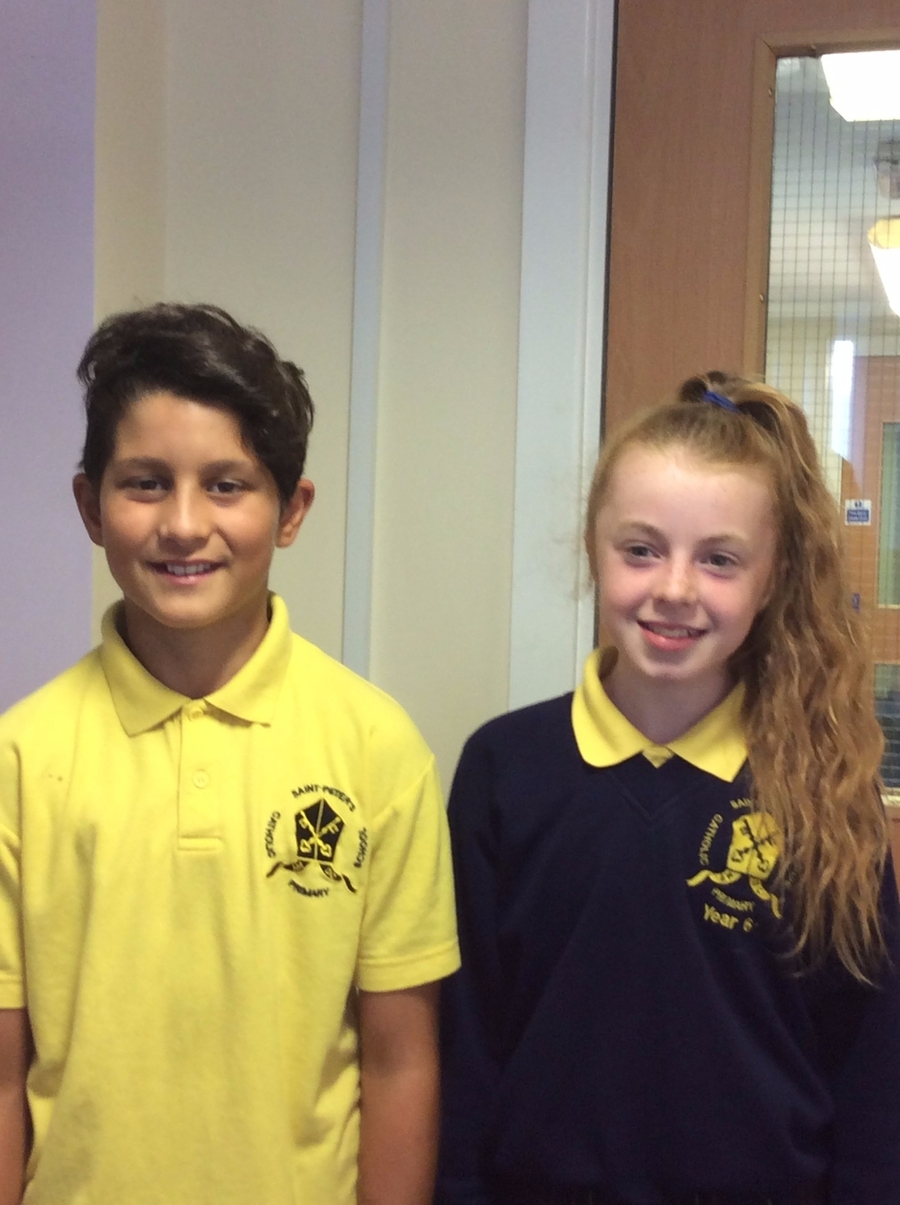 Tag Rugby
St. Peter's tag rugby team came 4th out of 10 teams (23.06.16).
Won 5 games, drew 1 game and lost 1. Brilliant team effort!
Cross country competition
Athletics Competition
Year 4/5 Athletics competition at All Saints. We came 5th with a very respectable score. Well done to every child in Class 4 who all took part in at least one event each.
Gymnastics Competition
Y3/4 Gymnastics competition (14.6.16). Fabulous performance and technique from all children.
Fern, Maddison M, Zoe, Ruby G and Harrison achieved 5th place out of 8 schools in the team event.
Violet (6th), Gracie (10th) and Sam (11th) competed in the individual event. Well done all!
Tri Golf
A fabulous performance from St. Peter's Tri - Golf team achieving a well deserved 4th place out of 16 schools (28.04.16).
Ella - Reece (Came 2nd out of 14) , Chloe (Came 3rd out of 15) and Daniel (Came 1st out of 13) were fabulous in the orienteering competition at Marl Pits even though the ground was covered in snow (28.04.16). Well done gang!
St. Peter's gave 100% effort throughout the orienteering competition at Marl Pits (28.04.16). The course was challenging and tough but the children persevered and worked hard as a team in wet, windy, cold and extremely muddy conditions. Well done Jack, Daisie, Spencer, Jess, Caitlin and Owen!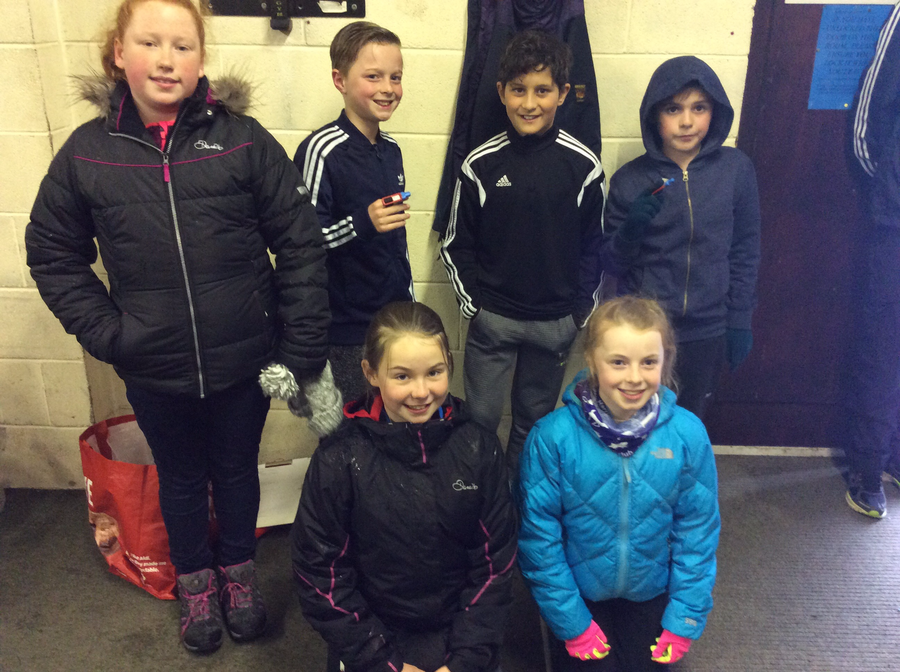 Here are 2 children's work of their Charter and Flag designs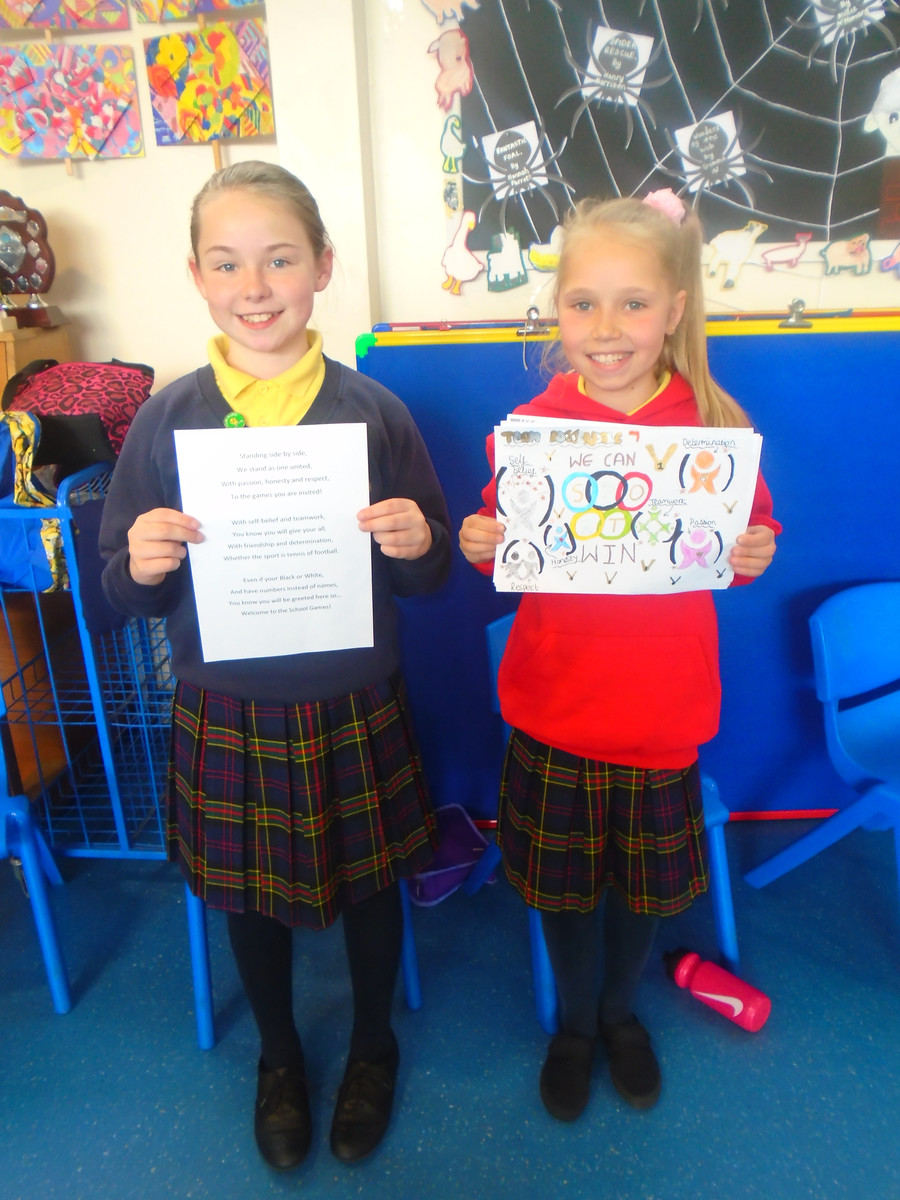 Standing side by side,
We stand as one united,
With passion, honesty and respect,
To the games we are all invited!
With self-belief and teamwork,
You know you will give your all,
With friendship and determination,
Whether the sport is tennis or football.
Even if your black or white,
And have numbers instead of names,
You know you will be greeted here so…
Welcome to the School Games!
By Jessica Clarke, Year 6, St.Peter's Primary School
Our Year 3/4 football team played the Y5/6 football team from Constablee Primary School (25.4.16). Considering the size difference we played amazingly. Our children were an absolute credit to our school.
29.03.16 St Peter's Year 5/6 football team played Waterfoot Primary School.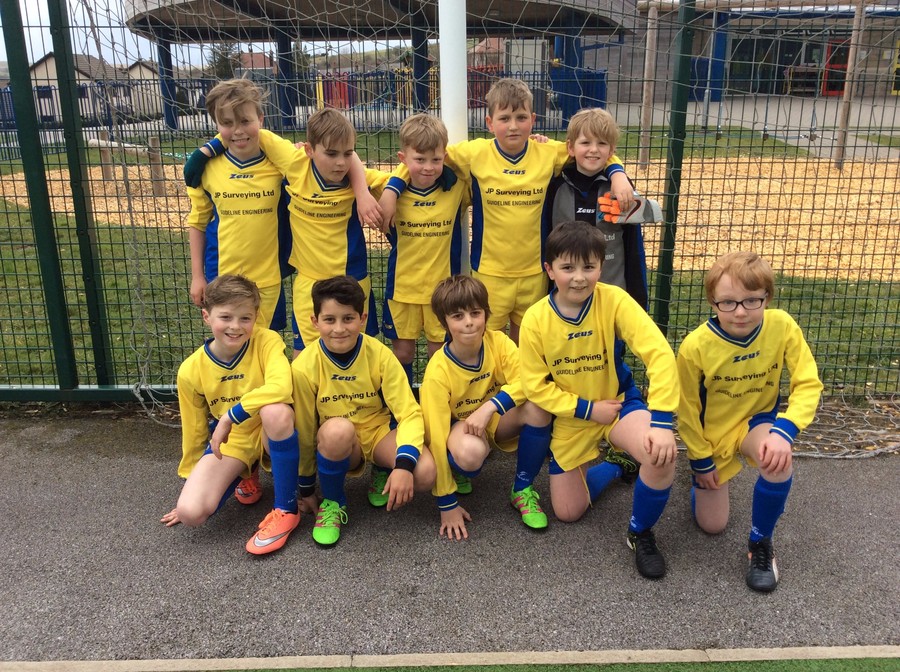 St. Peter's achieved 1st place in the Cheerleading competition at Fearns (17.03.16) with an absolutely amazing performance. They have been asked to perform again during the opening ceremony of the Primary School Olympics this summer. Well done gang!
&nbsp
Our year 3/4 team came 3rd in the indoor athletics competition at Fearns High School (16.03.16). All children were a credit to our school as well as the very supportive parents who cheered the loudest in the spectating area.
St. Peter's came 1st in the New Age Kurling competition at Fearns (25.02.16). We were in a merged group with Crawshawbooth Primary School and it was noticed how fabulous our children work together and with others. Well done Daniel Sunderland, Ryan Booth and Chloe Hutchinson.
Rossendale Athletics Competition - Runners Up