Keeping your children safe online (Help Documents and Links)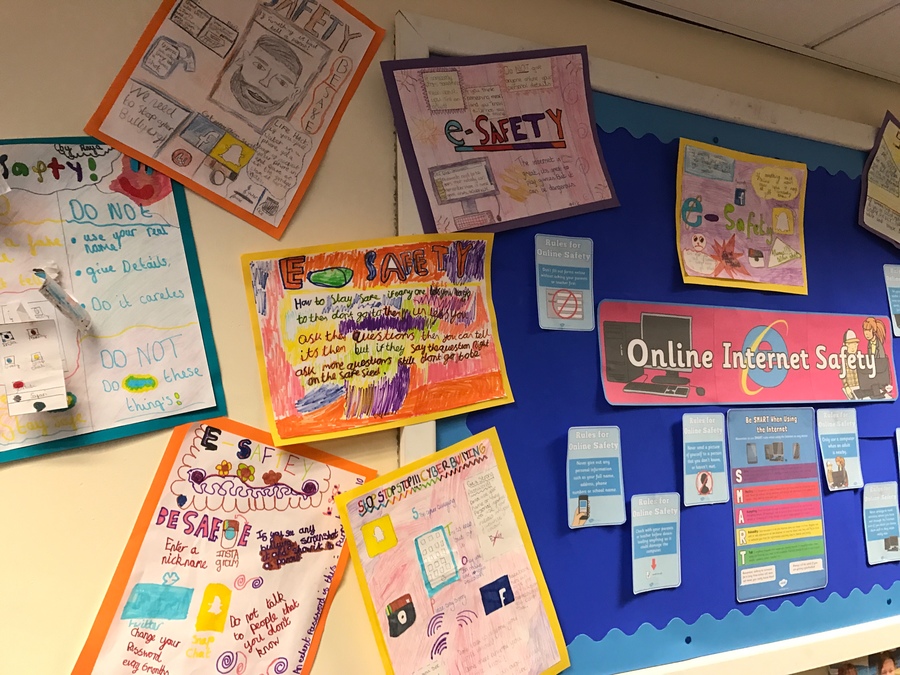 Here are some links for home learning and a video about e-safety...
To Access #OnlineSafetyAtHome packs to use at home click on the links below for your child's age group:
A guide to sharing images - primary aged children
Thinkuknow. An Introduction for Parents and Carers
MoMo Information
We have become increasingly aware of highly inappropriate videos circulating online and are being viewed by children. These video clips are appearing on many social media sites and YouTube (including Kids YouTube). One of the videos starts innocently, like the start of a Peppa Pig episode for example, but quickly turn into an altered version with violence and offensive language.
It is going by the name of 'MoMo' which shows a warped white mask which is promoting children to do dangerous tasks without telling their parents. Examples we have noticed in school include asking the children to turn the gas on or to find and take tablets.
As you can imagine, this is highly distressing for the children to view. We encourage you to be vigilant when your child is using any device or watching any clips.
Teachers have discussed this today and the children know that if anything happens/comes up which is inappropriate, scary or unsafe they must tell an adult straight away.
Please remind them of this before they use devices.
Please click here for a Help Document.

The websites listed below give lots of information about how you can keep your children safe while online. There are links to organisation where yo can report any fears or security issues as well as information on how to broach the subject with your child(ren) whether they be primary or secondary school age.