Welcome
You can now apply for primary and secondary school places for the 2018/19 academic year.
Primary School Deadline is 15th January 2018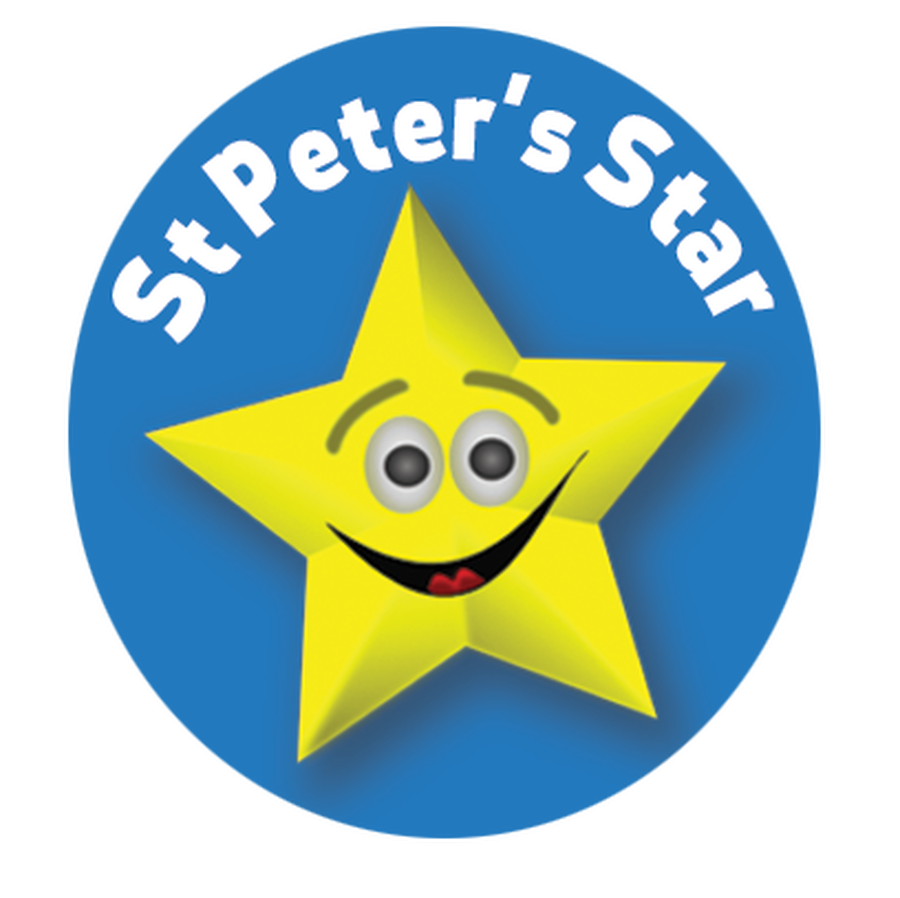 This Week's Prayer focus is ....
'Something back'.


Attendance winners last week
Class 3

Whole School - 97.5%


Team Points winners last week
John

St Peter's Roman Catholic Primary School News
Polite Reminders... We are a NUT FREE SCHOOL
due to some children with severe allergies.
FOPS - Fashion Night
The FOSP event on Thursday was a huge success taking an amazing £615.79, with a profit of £548.79!! Thank you to all involved in the planning, setting up, running and tidying up after! Thank you also of course to all the ladies who joined us on the night.
News Page »

Our School
Latest School Calendar Events
Keys – Movie Night (Casper)

22

Nov

2017

Class 1 in the Woods (AM)

23

Nov

2017

9:00 am - 12:00 pm

Class 4 in the Woods (PM)

23

Nov

2017

1:00 pm - 3:00 pm

Phonics & reading Information Session for Reception & Year 1 Parents

23

Nov

2017

3:30 pm - 4:30 pm

FOSP – Meeting

23

Nov

2017

6:00 pm - 8:00 pm

Non-Uniform day for Caring Christmas Hampers

24

Nov

2017

Parental Assembly

24

Nov

2017

2:50 pm - 3:20 pm

Sacramental Programmemeeting with Fr Boast in School

24

Nov

2017

3:30 pm - 4:00 pm

Panoramic view from St Peters by Bradley Smith ©